MIDDLE SCHOOL PLAY – PROGRAM EXTENSTION


MIDDLE SCHOOL PLAY
. AND .
THE SIXTH FESTIVAL
What is The Sixth Festival?
The Sixth Festival is a fringe, "bring your own event" festival inviting anyone in the world, anywhere in the world to contribute events, raise awareness, and inspire action to combat climate change, which is triggering the sixth mass extinction on earth.
On top of events occurring year round, the main run of the festival is focused around Earth Day in late April of every year
The festival began in April of 2021, producing 25 events over 10 days from 80+ presenters all over the country..
How did this collaboration come to be?
In June of 2021, Nate Smith (Sixth Festival Founder and Director) sought to create the festival's first event in New York. He came across a grant from the New York City Artist Corps which is funding and reviving the arts and life in New York in the wake of the pandemic.
Mia Pak (NY-based performer) saw the link between the play and the festival and connected Nate with playwright and director, Daniel Holzman. At the time, Daniel had written Middle School Play but hadn't mounted it yet. Along with NY-based performer Mia Pak, the three were awarded the grant and began production of the play you are about to see.
What do the festival and this production have in common?
Middle School Play is a play about growing up in a world that feels like, and IS, falling apart around you. The students in Ms. Noble's class awkwardly attempt to build a life and find their purpose despite the terror they feel stepping into an uncertain world on their own. In 2021, this feeling is all too familiar.
There is nothing climate change does not touch, and no one prescribed way we must respond to it. We need all the plays, actions, songs, efforts, workshops, symposiums…anything and everything we can get.
It is not the festivel's task to decide what does and does not count. Sometimes dancing is the answer. Sometimes it's chaining yourself to a pipeline. All voices must take part. All hands must be accounted for and taken as vital.
Thank you for attending this production! To learn more, click the links below:
BIRTHDAY SOUP
– to learn more, DM Daniel Holzman (@hellanovella), Sam Carbery (@samberry_0), or Ava Novak (@ava_eliz) on Instagram
THE SIXTH FESTIVAL
email:
nate@theisxthfest.org
AN EVENT WITH:
CITY ARTIST CORPS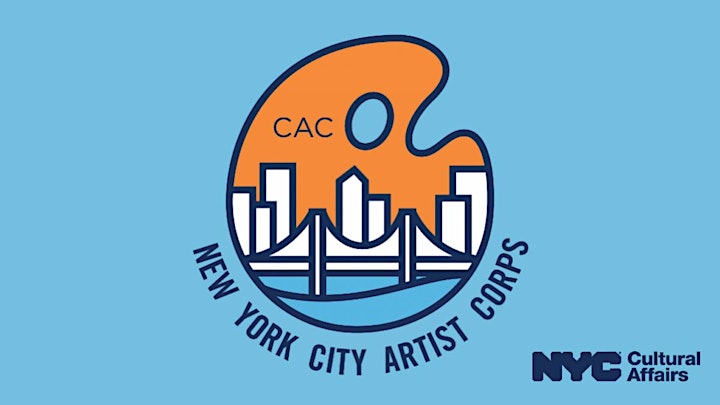 #CityArtistCorps activates and energizes New York City's artists and engages the public with arts activities this summer and fall.
We thank the City Artist Corps, York Foundation for the Arts (NYFA), New York City Department of Cultural Affairs (DCLA), and the Mayor's Office of Media and Entertainment (MOME) for their efforts to help revive the arts, culture, and GATHERINGS in New York in the wake of a global pandemic. Our world is not better without groups like these.